Our Printable Place Cards
Everything you need to know about making printable place cards with Place Card Me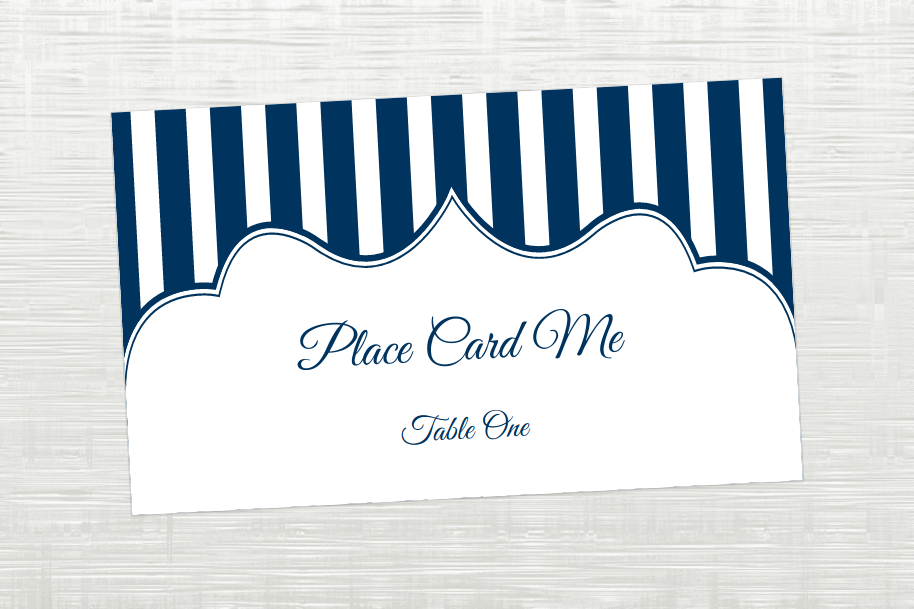 How It Works
We hope our place card maker is so easy to use that you don't need any instruction, but just in case, here's the run down:
First you pick a template.
Next, you upload your guest list and assigned tables to the site. You can do this using Excel or just paste the information in. The names and tables will get formatted on the cards automatically!
After that you customize the fonts and colors on the cards.
When you're happy with how everything looks you can save your progress and you'll get a downloadable PDF file with the cards completely laid out for you.
This file is ready to print! That's it!
If you opt for a paid template you'll have a chance to preview the PDF before purchasing.
Place Card Sizes
Our place cards are approximately 3.5" wide by 2" high after cutting and (optionally) folding.
Sizes may vary slightly depending on the paper size and your printer's margins.
Paper Size
Our templates are designed to be printed on either 8.5" x 11" standard letter paper (in the US and Canada) or A4 paper internationally.
Paper Types
Any card stock will work well—use thicker ones for more robust cards. Choose any color or material that matches your theme!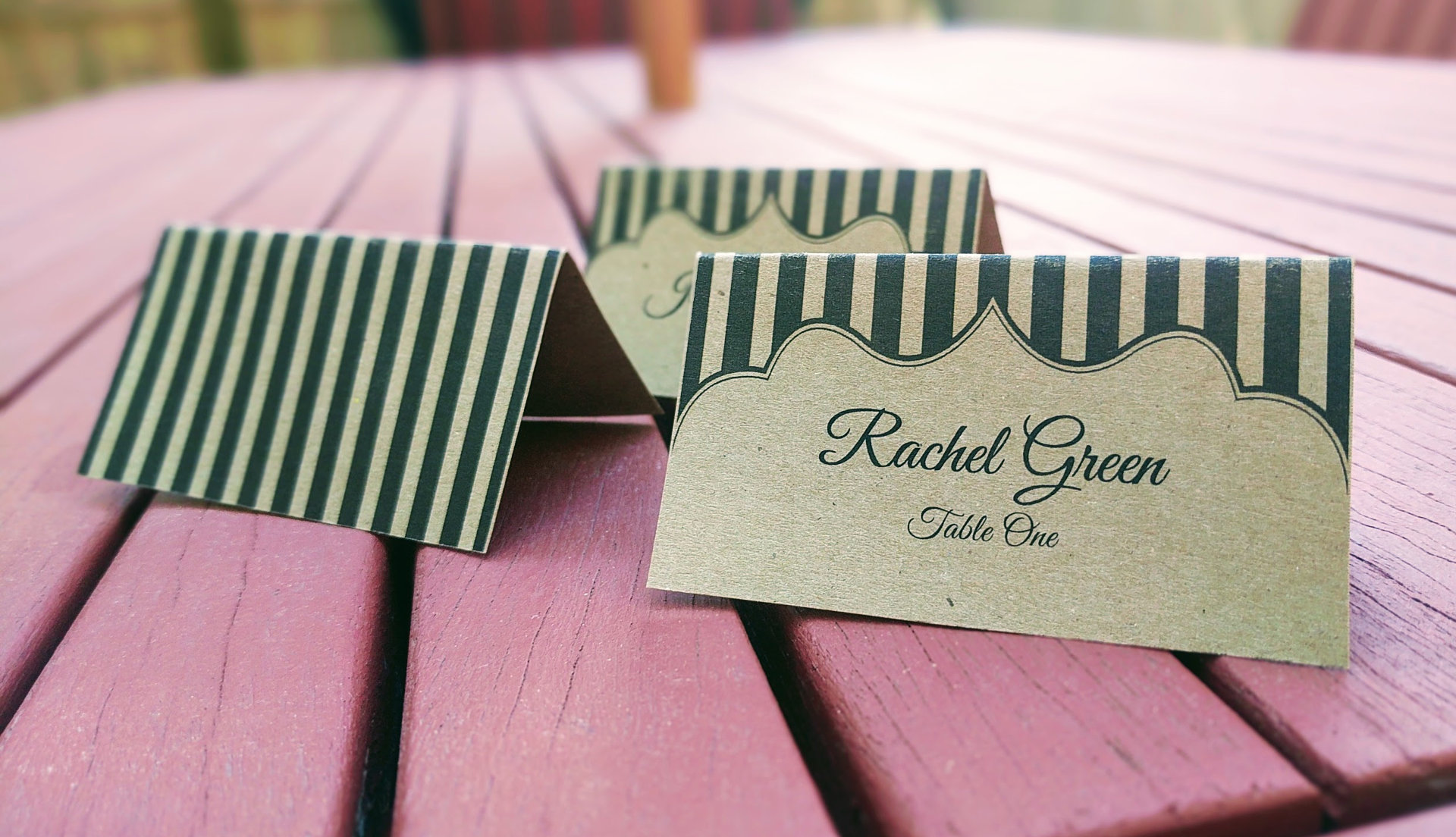 Kraft card stock works great for a rustic-themed wedding.
If you're looking to buy paper online, Amazon has a wide-selection of quality card stock paper, including this great and versatile option.
Printing
The cards can be printed right at home on most printers! Just make sure to do a test run before printing the whole batch.
Alternatively, you can take our files to Staples®, Office Max®, Office Depot® or any other local print shop and they should be able to take care of everything for you in minutes.
Cutting
Our cards have very subtle grey markers on them indicating where they should be cut. Look for two small vertical light-grey lines between the cards, and cut along that line vertically, and between them horizontally.
The cut lines are hard to see but they are there!
If you're going to be cutting more than 10 or so sheets it can be worth investing in a paper cutter. While the cards can be cut by hand—doing it right can be a laborious process!
We've got lots more information in our printing guide, and don't hesitate to reach out if you have any questions at all!